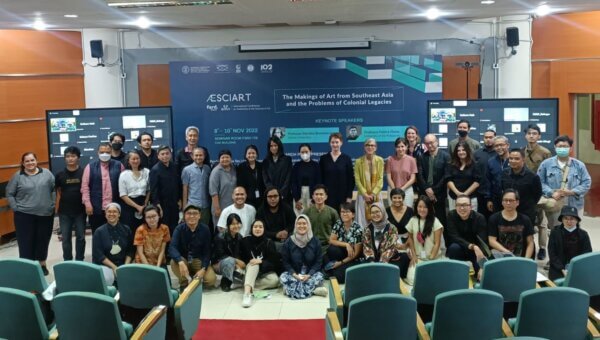 Location: Institute of Technology Bandung, Indonesia.
Date: 8-10 November 2022
The Makings of Art from Southeast Asia and the Problems of Colonial Legacies brought together artists, curators, and scholars from various disciplines to rethink artistic and curatorial practices, and histories of framing and collecting objects from Southeast Asia. It aimed to facilitate discussions about the continuing colonial legacies in knowledge production about art in the region as evidenced in the makings of exhibitions and the institutionalization of art historical narratives and collections. The conference contributed to ongoing global discussions about what decolonization means for the knowledge production of art by following the perspectives that begin in Southeast Asia. It addressed the politics of representation by zooming in on the histories and networks of artists, scholars, and collecting institutions from the late nineteenth century onward.
Read more: aesciart.itb.ac.id.