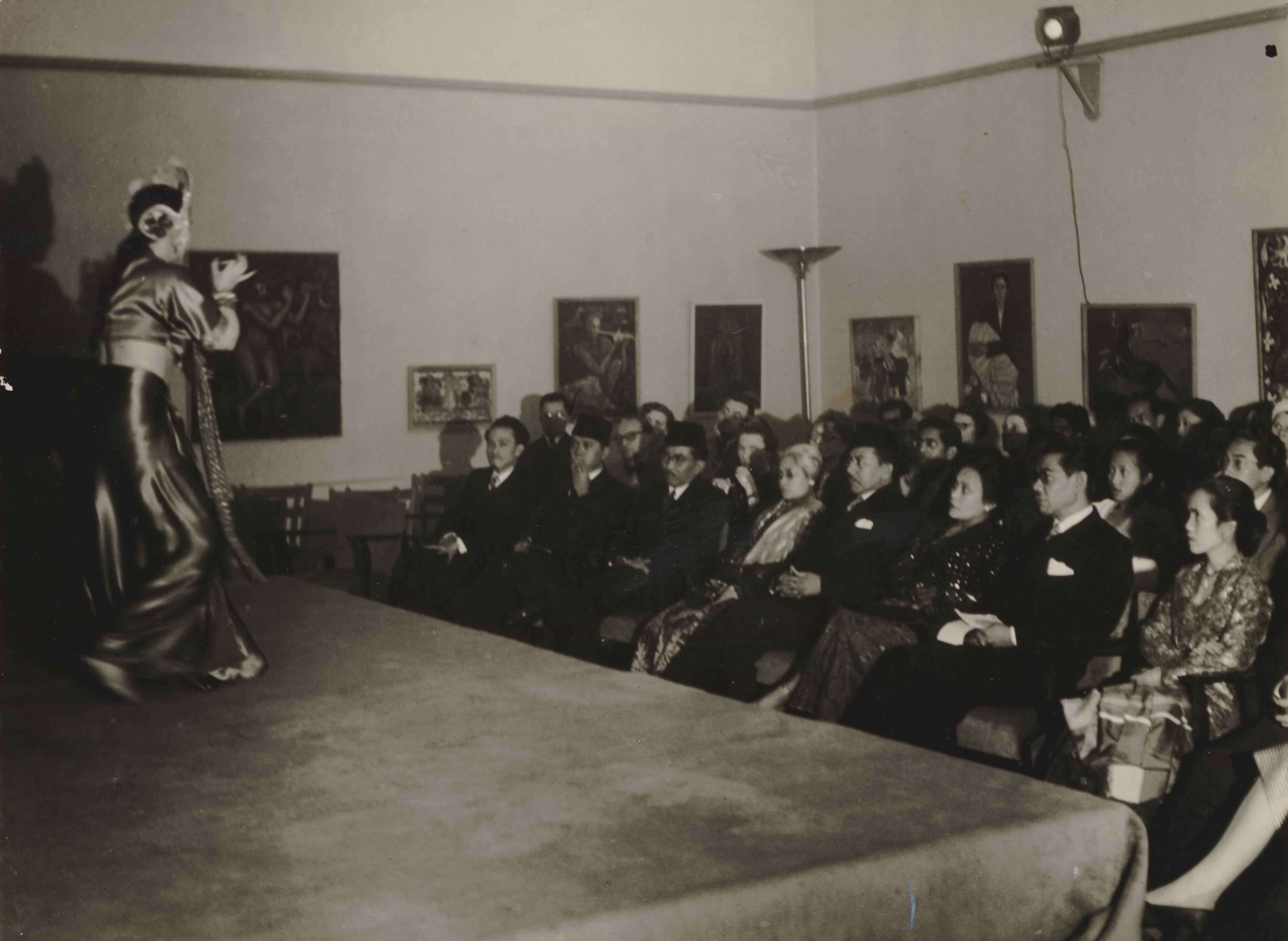 Location: Courtauld Institute of Art, London.
Paper Presentation @ the Association of Art Historians Annual Conference, Courtauld Institute of Art and King's College London
Abstract
How can exhibitions be used for a nationalist revolutionary cause? The exhibitions by the Indonesian artists Agus Djaya and Otto Djaya organized in the Netherlands in 1947 clearly illustrate one way. Right after WWII, on August 17, 1945, Sukarno declared Indonesia's independence, but the Dutch government refused to recognize its former colony's sovereignty. The system of apartheid that the Dutch government had implemented for more than 300 years in the archipelago was profitable, and profits were exactly what the Netherlands needed after WWII. Yet, within the Netherlands, opinions about Indonesian independence were divided. The Indonesian cause had prominent supporters such as Henk van Randwijk, chief editor of Vrij Nederland; W.F. Wertheim, professor of sociology at the University of Amsterdam, and Willem Sandberg, a resistance hero and director of the Stedelijk Museum Amsterdam. With support from Dutch local contacts, the Indonesian artists organized an exhibition of their own work that was first shown in the Stedelijk and then travelled to other prestigious locations in the Netherlands. Also in 1947, the Indisch Museum [now Tropenmuseum] showed Agus Djaya's collection, which featured works by other Indonesian painters with whom Agus had been personally acquainted since the Persagi period, including S. Sudjojono, Dullah, Mochtar Apin, and Kartono Yudhokusumo. These early international exhibitions of Indonesian modern art abroad landed like bombshells in what Salam Solichin, a journalist and the biographer of Agus Djaya, has called "psy war."
My research about Indonesian modern and contemporary art is supported by the AFK (Amsterdam Fund for the Arts).